With True Craftsmanship and Creative Solutions.
The kitchen is quite literally the heart of every home. It's where folks gather to talk about their day, share meals, and create memories together. We believe your kitchen should be designed to fit your needs and cooking style. From microwaved leftovers to multiple courses prepared for large dinner parties, and everything in between.  We know how to customize your space with distinct cabinetry, efficient layouts, modern lifestyle amenities, and much more.  Let us transform the heart of your home into an architecturally balanced space with premium finishes and unique designs that will serve you and your family for years to come.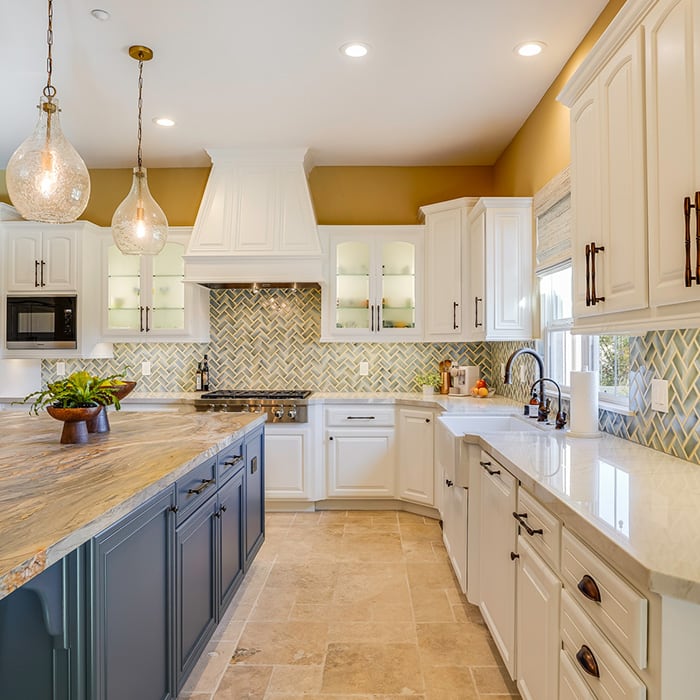 Watermark is your Bay Area home remodeler equipped to make your kitchen make-over dreams come true. With decades of building and custom design experience, we can take your vision and ideas for your kitchen to the next level. The possibilities are endless on what your new kitchen can look and feel like, but with our detailed process and collaborative effort, we know how to narrow down the choices that best align with your goals.  Start the planning of a perfect kitchen space for you and your family, today!
Design-build for a more
streamlined project
Every home remodel starts with a great design, and every great design starts with listening. By offering complete in-house design-build services, we promise to listen to your needs and vision for your home throughout the entire project providing creative solutions, unique details and lasting finishes. 
Let's build something amazing together.
Discover what Watermark Builders can do for you and your home. We'd love to talk about your vision for your project and see if our brand of construction is what you are looking for.